What is The Curiosity Approach?
The Curiosity Approach is a modern day approach to Early Childhood. Taking parts from Reggio, Steiner, Te Whāriki with a sprinkle of Montessori. It's a beautiful recipe book of wonderful ingredients, carefully mixed together with experience, passion and a love of Early Childhood.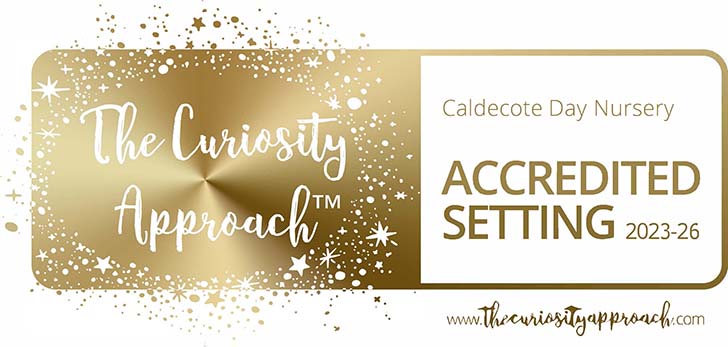 Following on from our huge refurbishment in 2018, where we moved away from bright colours, bright flooring and walls, we are continuing this theme to create a calmer more tranquil environment. We are moving away from traditional manufactured plastic toys, to resources that inspire curiosity, awe and wonder.
In May 2019 we embarked on an amazing Accreditation scheme to become one of the very first nurseries in the country to follow 'The Curiosity Approach.' This approach is specifically for forward thinking settings like ours, who want to create beautiful environments for our incredible children. Inspiring them to be inquisitive and curious, creating the "thinkers and doers" of the future.
In March 2023, after a few years of hard work we were successful in achieving our accreditation and are proud to be a Curiosity Approach setting. Our nursery has been completely transformed and as well as the surroundings and resources, children and staff take time to interact, explore and be curious about the world around them. Many children and families have benefited from the approach and we are proud to be one of the only settings in Warwickshire to have achieved this.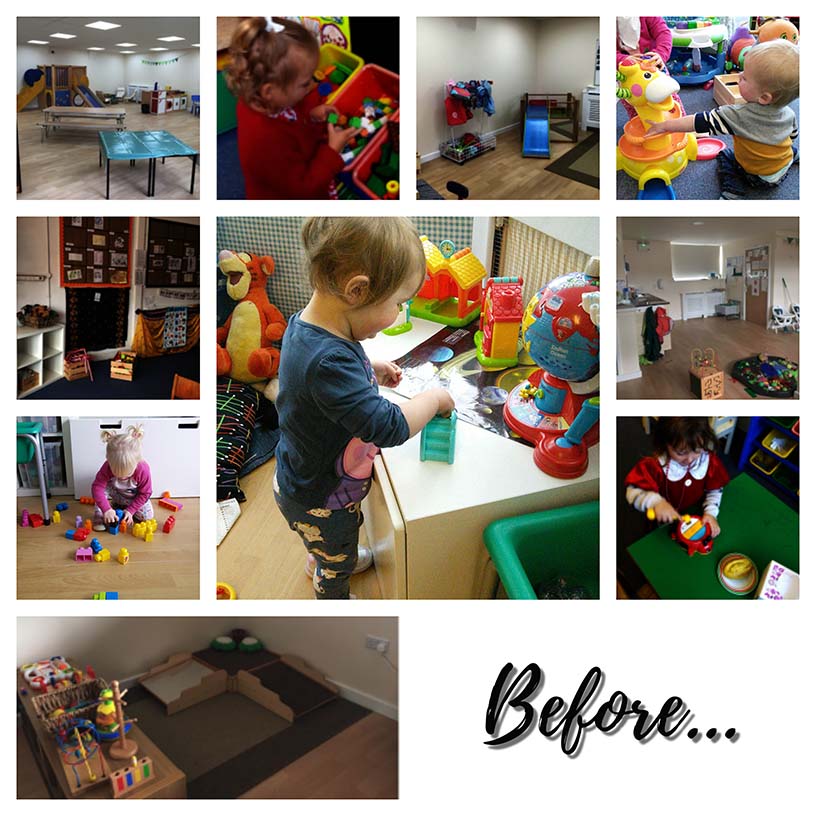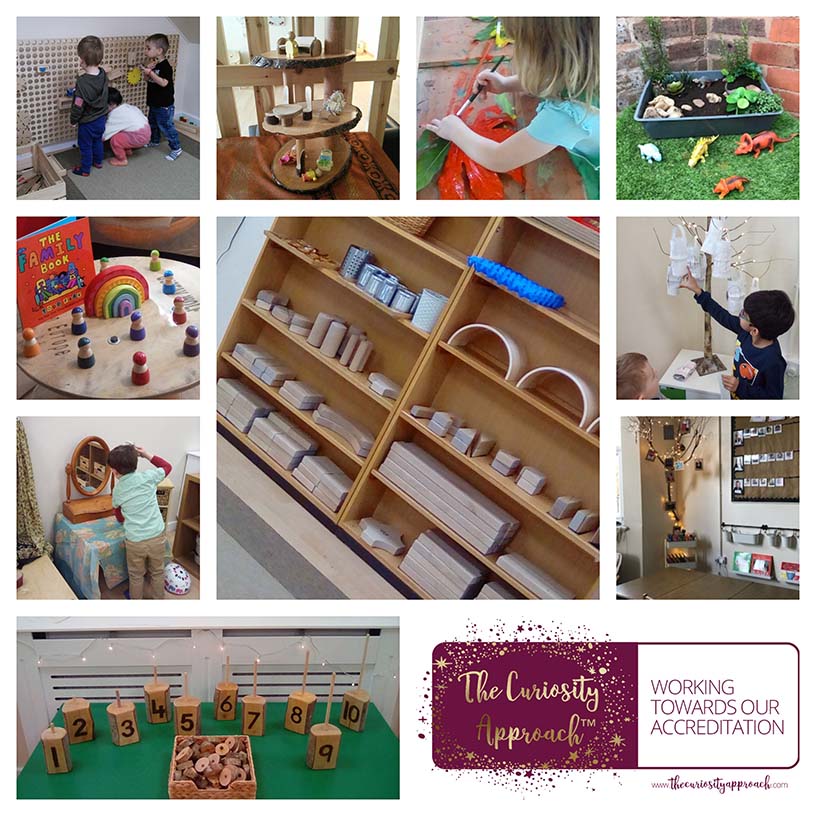 You can join their Facebook page or visit their website to find out more...